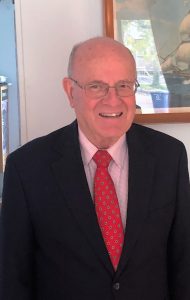 This website has been setup to give you, as a Michigan voter, information to help you evaluate my candidacy to be the next US Senator from Michigan.  The site begins with the texts of my campaign and voting reform brochures which outline some of my concerns and interests in running for office.  The materials following that represent published and unpublished texts on policy issues on which I would focus if elected to the office of US Senator from Michigan.
My hope is that concerned Michigan voters will give serious attention to these materials and similar materials from the other candidates for the office of US Senator in evaluating for whom to vote.  Such due diligence by voters is a necessary condition for sending good people to Washington to help move away from the bipartisan dysfunctional behavior this is destroying governance in our country.
For those interested in supporting my candidacy, I would suggest two things.  First getting hold of my campaign and voting reform brochures to pass out to others.  They can be purchased from Kolossos at their price plus postage by contacting Kolossos at 301 E. Liberty, Ann Arbor, MI, Tel. 734/741-1600.  And secondly, by campaign contribution.  Campaign contributions can be made by checks made out to John Howard Wilhelm-NRP and sent to me at my address.
John Howard Wilhelm
4 West Eden Court
Ann Arbor, MI 48108
Tel. 734/477-9942
I plan to give any campaign funds left over after meeting pre- and post-campaign expenses to the Center for Election Science to help support its good work.